Audio Books : History : MP3/64Kbps : English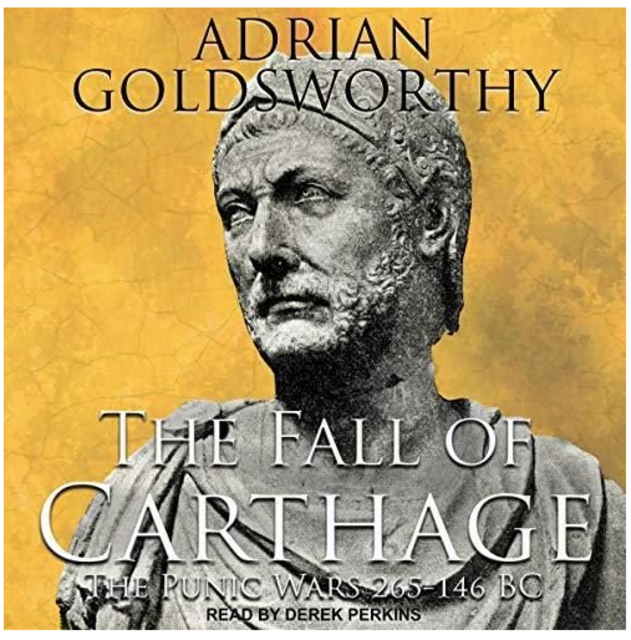 The Fall of Carthage: The Punic Wars, 265-146 BC
By Adrian Goldsworthy

Narrated by Derek Perkins

Published by Tantor Media in 2018

English, 16 hours 27 minutes, Unabridged

nonfiction, history, carthage, ancient rome

MP3 64 kbps, 451.86 MB, 1 file(s)
The struggle between Rome and Carthage in the Punic Wars was arguably the greatest and most desperate conflict of antiquity. The forces involved and the casualties suffered by both sides were far greater than in any wars fought before the modern era, while the eventual outcome had far-reaching consequences for the history of the Western World, namely the ascendancy of Rome. An epic of war and battle, this is also the story of famous generals and leaders: Hannibal, Fabius Maximus, Scipio Africanus, and his grandson Scipio Aemilianus, who would finally bring down the walls of Carthage.

The Punic Wars were one of the most dramatic series of events in the ancient world, sealing a victory for the Romans and the final destruction of the state of Carthage in 146BC. The wars (265-146BC) resulted in a huge loss of life, both military and civilian, and required great investment by the states involved. The events of each war are described in great detail, using contemporary accounts where they exist, and also discussing the political background, military strategies, fighting, attitudes to war and the institutions of war. Written for the general reader rather than the classical or military historian, the book is a fascinating read, brining new insights and fresh interpretations on the subject. Originally published as The Punic Wars .
Show Demonoid some love with
BitCoin: 1DNoidyJgB159bLJT5hDnCkZ4uQrhkfBVk How to get BitCoins?