Books : Crafts and Hobbies : English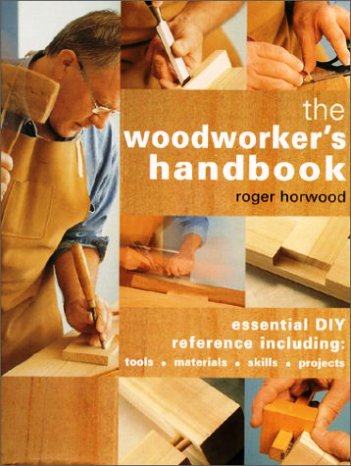 The Woodworker's Handbook: Essential DIY Reference Including Tools * Materials * Skills * Projects
by Roger Horwood
New Holland | October 2000 | ISBN-10: 1859740790 | 160 Pages | PDF | 105 mb
https://www.amazon.com/Woodworkers-Handbook-Essential-Reference-Including/dp/1859740790
It's the complete reference handbook on wood! From the most popular natural and man-made woods used in furniture making to repairs and restoration, this manual covers it all. Photos of lumbers, both hard and soft, show color and grain; for each, an accompanying caption tells what tasks it's best suited for, how it cuts, and its durability. Every tool is laid out, with a discussion of how and when to use it: gauges, shaping tools, clamps and clamps, drills, and more. Make joints and do turning; add a high-quality finish; and do six step-by-step projects that range from a dining room table to a bedside cabinet. And, for the ultimate woodworking thrill, construct projects that you yourself have conceived and designed.
CONTENTS
introduction 7
chapter one - woods for the woodworker 9
chapter two - tools for the job 19
chapter three - joining wood and turning 69
chapter four - finishes and finishing 99
chapter five - step-by-step projects 111
chapter six - repairs and restoration 145
chapter seven - your own designs 153
table leg template 158
index 159
Show Demonoid some love with
BitCoin: 1DNoidoGGLpbjHUbnsWt7FM6UAmEzLs18B How to get BitCoins?